3. Results
2D plans and 3D models
The final products we can offer our clients include 2D plans (figure 1) and 3D models (figure 2). The scans can also serve as the starting point for refurbishment design proposals. Either way, top quality is guaranteed.
1. Set-up
Beaching
To take the measurements, the vessel must be beached, properly chocked, dry and dust-free.
2. Equipment
The choice of equipment depends on the following factors:
The level of detail desired by the client
The precision desired
How the data will be used
The location where the measurements will be taken
The turnaround time required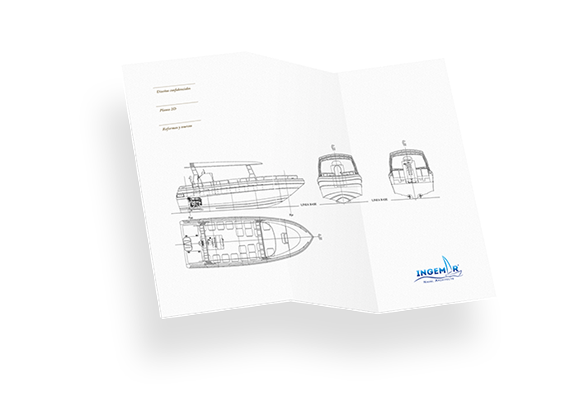 Figure 1. Printed 2D plan.